How To Think Like A Healer®
For the first time, and perhaps one time only, my husband, Gary S. Ross, M.D. and I are offering an 8 weeks course. You can take this course on the phone, online and/or by mail.
This is an exceptional and special opportunity to:
• have all your questions answered
• learn how to understand yourself, your lab tests, your body.
• learn how to be proactive in your life with your health
• learn some tricks of the trade that we put into practice in our lives
• learn what are the best essential items to have in your personal medicine cabinet
• understand why you should/should not do/take certain things
• know how to credit your own plan for health that compliments your own unique needs
You will be able to continue your regular schedule during the 8 weeks. This course will enhance every aspect for your life for the rest of your life, mentally, physically, emotioanlly and spiritually.
Our philoshy is that you shoudl feel and look your best throughout every stage of life and that your own personal health should not be a mystery, AND that the sooner you begin to apply these principles and gain this knowledge, the better.
Our goal is to help liberate you and give you real appplicable knowledge about yourself that empowers and liberates you going forward.
We are offering you two levels of this class, with only 40 spots available. Again, we are only commiting to this one time. (We might over it again but it may just be this once. As with everything we do, we are preapred to give our all to the students in our course.)
The 8 week course begins the second week in January, but there is preparation to be done now because we are designing the course around the needs of our participants. So, we will need to know more about you now.
Remember: there are only 40 spots available.
To begin the application process and to reserve your place, please email me today: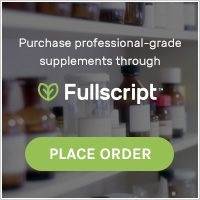 Sign up for updates!
Social Feed